Cryptocurrency Signals Service
You ALL Know Already Cryptos Are The NEW Goldrush... But Are You Being Left Out From This Professional signal service?

No need to hype this, you either want this or you don't. You might be already aware of this new  currency known as BITCOIN  (ahem!), but there are literally thousands of other cryptos out there, moving up and down the charts.
Which are getting hot? Which are cooling off? Which is about to overtake the other?
That's where our team of professional chart traders come in. You've even heard about some of the stories being told about overnight millionaires that seem rather surreal.

We're not promising that, we are promising short-medium term signals as various cryptos move up and down.
Some signals will be Altcoin/USD, most of our signals will be Altcoin/BTC.
So it isn't Bitcoin focussed, it's more about the other "Altcoins" out there which have good upside potential. Users who know little/nothing about trading currencies won't have a clue what those opportunities are or when/why to invest in them, when to sell them, etc.

On average, you will get about 5-7 signals per week (varies, obviously).
We tend to foucus on about 10-12 Alcoins.
The fee is for 1 week's worth of signals , along with target, buy/stop levels, attached chart, plus any analysis if important. Everything is done for you.
It will look something like this:
BUY Signal: WAVES/BTC
Head & Shoulder pattern completed and neckline broken
- Target: MID TERM
- Buy zone: 0.00074 -0.00076
- Target 1: 0.00079
- Target 2: 0.00091
- Target 3: 0.00108
-  Stop: 0.00068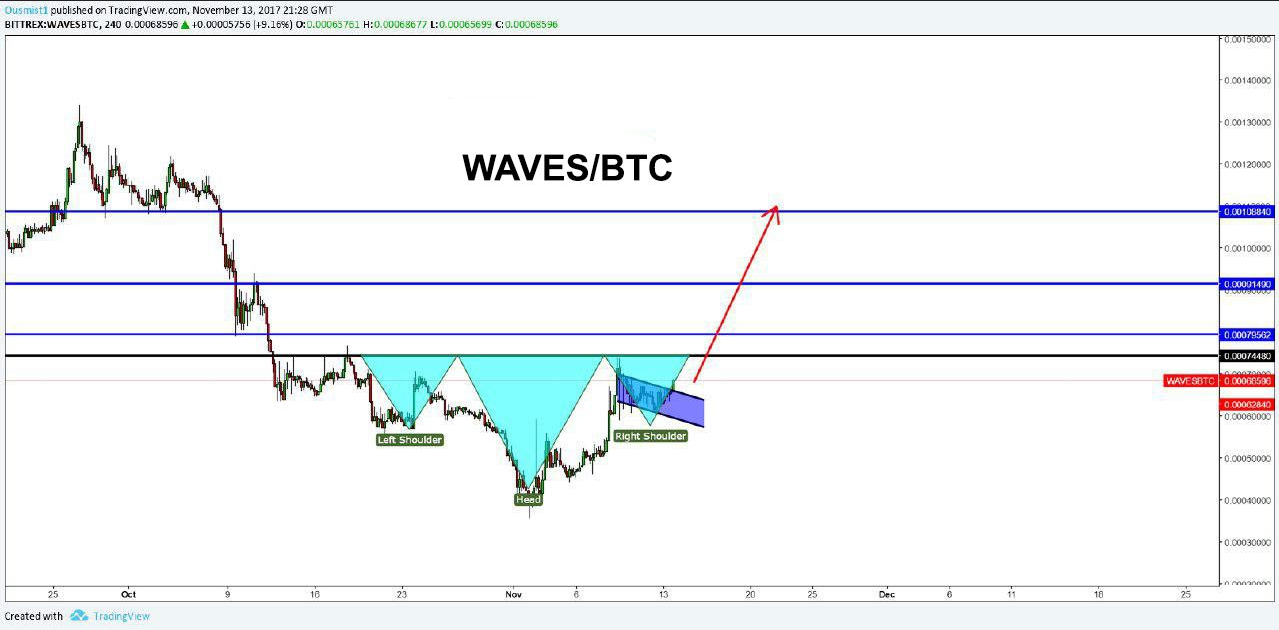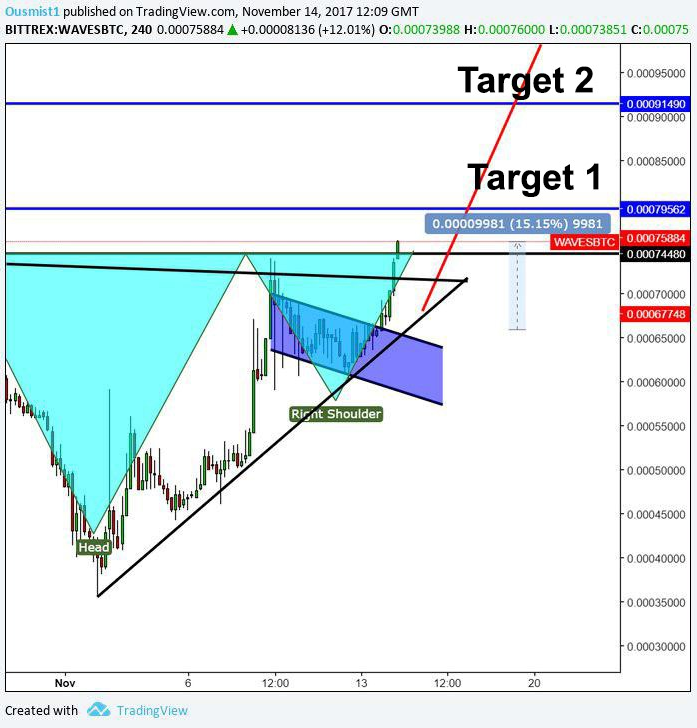 Delivery: Each latest signal will be sent via OB's own private messaging platform.
How you (hopefully) profit: Take the signals - buy when we say buy, sell when we say sell. Like getting in on Bitcoin while it was still $10 per coin, but with new cryptocurrencies and more of them. No guarantees they will do as well as Bitcoin (not likely!) but we see good upside potential in a lot of them with a good risk/reward ratio.
Customers can expect to invest as much as they can afford by "cost averaging" and obviously shouldn't risk more than they can afford to lose.

The signals aren't all my own, these signals come from my group of contacts.

Since it would be a signals service, we're lokking to make it an ongoing subscription based offer. But for now, the fee is a standalone for 1 weeks worth of signals.
If things are very quiet and there are less than 5 signals in that week, we will continue sending you signals as they arrive until you get a full 5-7 signals.
Disclaimer: We obviously can't make any guaruntees. Our signals are a result of careful analysis of the markets by highy experienced chart traders who themselves act on their own signals too. If you lose, we all lose. If we win, we all win.
We are also not financial advisors and aren't giving financial advice. We are showing you the signals we are follwing and it's up to you if you want to copy us.
Please read the terms and conditions before buying. We want to be totally upfront with you.